Laptop Doppler Ultrasound Scan
Laptop Doppler Ultrasound Scan
Brand :DaWei
Product origin :XuZhou,JiangSu,China
Delivery time :About 7days
Supply capacity :500set/per month

Laptop Doppler Ultrasound Scan
Model No.:DW-C60Plus
The DW-C60Plus is a Full-Digital Laptop 4D Color doppler Ultrasound which has a wide range of clinical applications.
Based on Windows 7 platform, easy to upgrade the ultrasound system. Equipped with SSD ,make the storage safer and more reliable.
---
Main Features:
·4D imaging.
·15 inch LCD display.

·Depth range:126-320mm.

·Multiple language support.
·Thin and light notebook design.
·large capacity rechargeable battery(4-8H).
·Built-in 60G solid state drive, External USB storage.
·Cardiac measurement in Rich clinical measurement software.
·New intelligent speckle noise suppression imaging technology.
·Built-in SSD hard drive,LAN port,HDMI port,USB port, External video printer,USB laser/jet printer and so on.
·Display mode: B mode(B, B+B, 4B, B+M、M), C mode, PW mode, CW mode, real time 3D mode(4D), B/C, B/C/PW, B/PW: 4 scanning speed adjustable.
.Application to:Abdomen, regular women and obstetric measurement, urinary system, superficial tissue, cardiac function, peripheral blood vessels and so on.
---
Packaging and Transport:
·Net weight: 6.3kg
·Gross weight: 18kg
.Delivery Detail: About 7days
·Laptop size: 375x350x80mm(LxWxH)
·Package size:

61*31*50cm (standard export carton box with foam)

46*32.5*54cm (two-layer aluminum plastic pull-rod box, omni-directional wheel)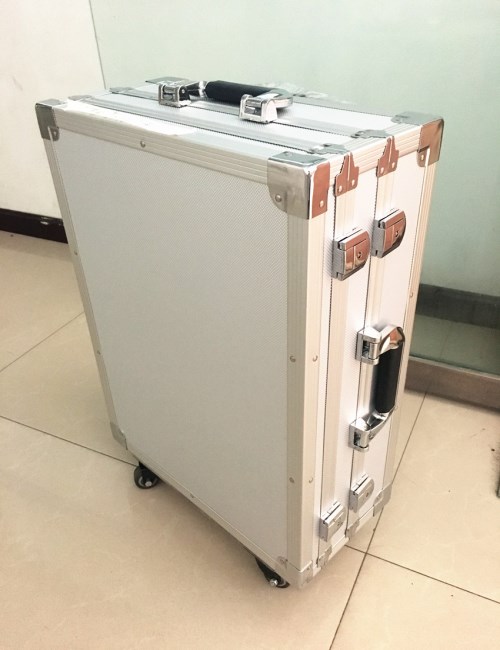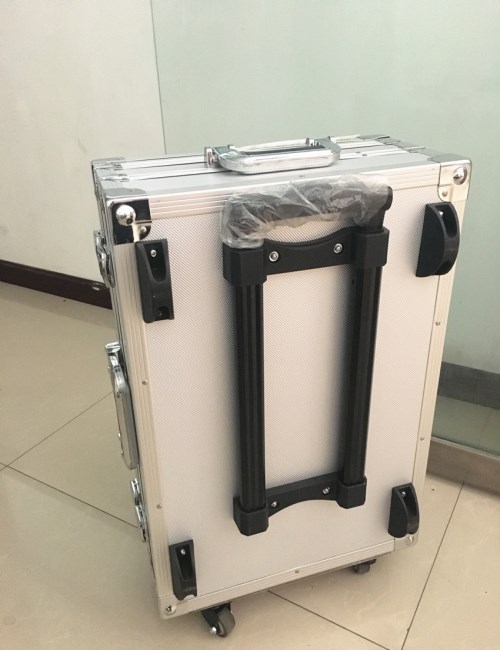 ---
Clinical: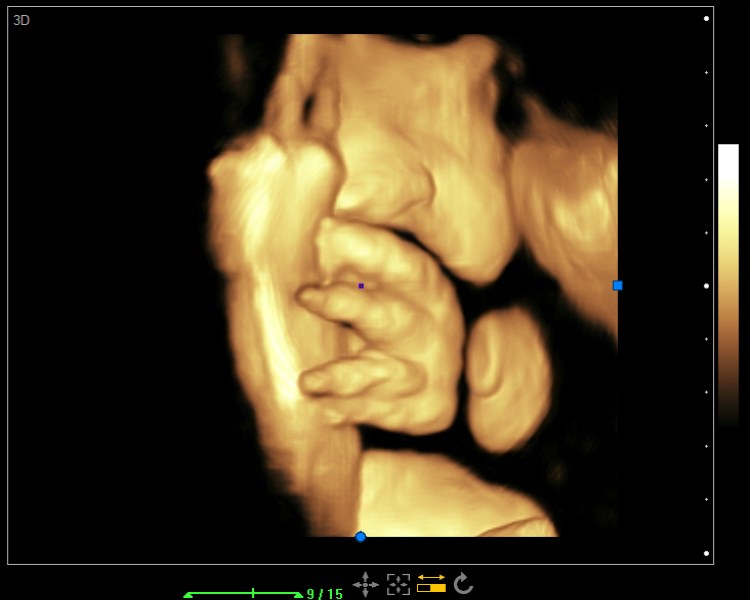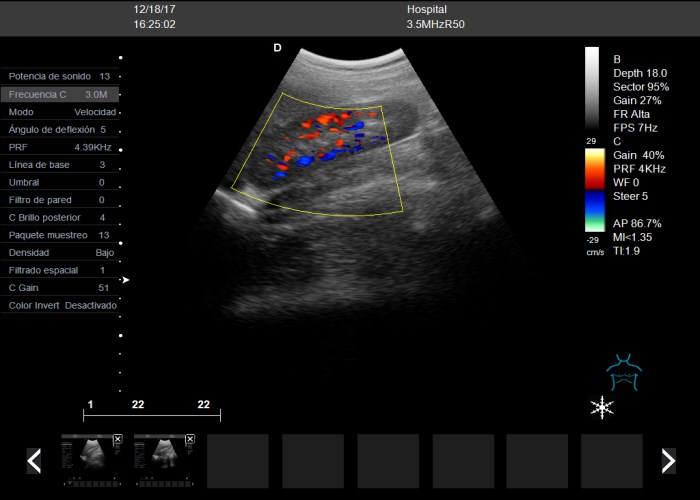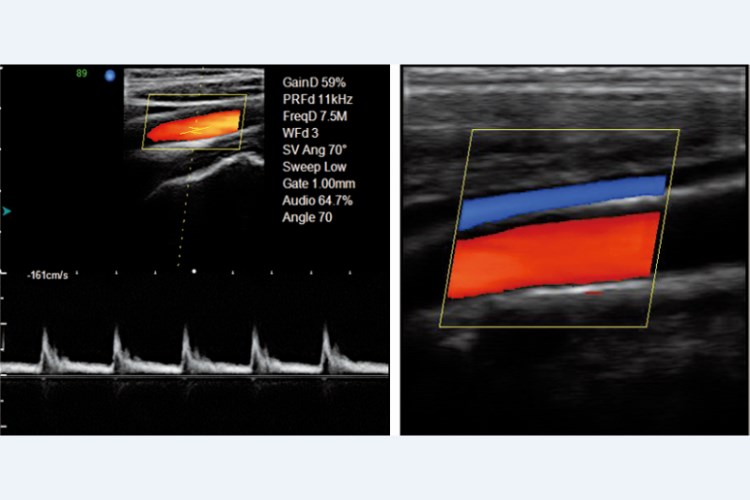 ---
Probe Optional: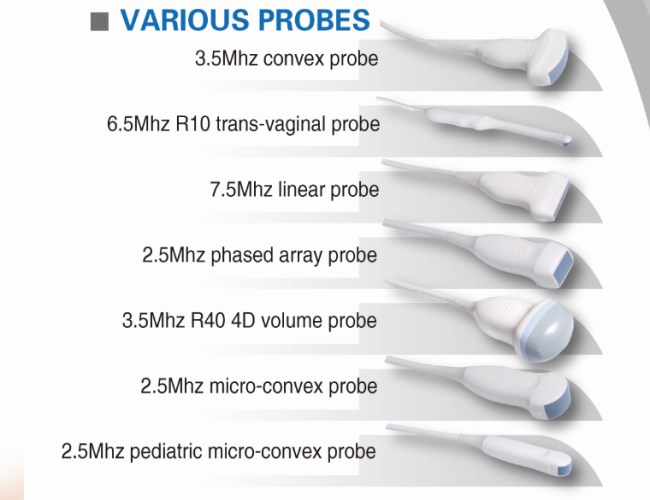 3.0MHz Phased array probe
3.5MHz convex probe
3.5MHz micro-convex probe
3.5MHz 4D volume probe
6.5MHz trans-vaginalprobe
7.5MHz linear array probe
7.5MHz trans-rectal probe
Get the latest price? We'll respond as soon as possible(within 12 hours)