"Sentimental Kenya" maternal and child medical equipment handover ceremony
"Sentimental Kenya" maternal and child medical equipment handover ceremony
On March 8, 2018, the Embassy of Kenya and the First Lady of Kenya proposed the "Transcendence Zero" Foundation to hold a Sino-African non-governmental friendly action in Kenya's Presidential Palace—the handover ceremony of "Feelings in Kenya" maternal and child medical equipment. The ambassadors to Kenya, Liu Xianfa, and the first lady of Kenya, Margaret Kenyatta, Ken Health Minister Sicilian Kauriukki and Ken County, 47 county lady, attended the ceremony.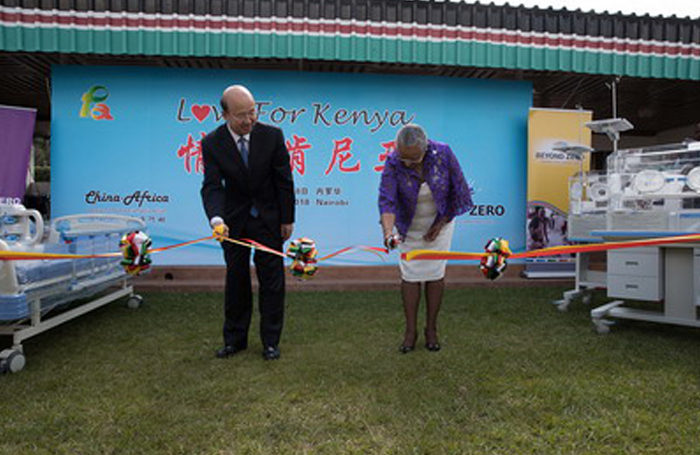 Ambassador Liu Xianfa and the First Lady of Kenya jointly cut the ribbon for the equipment and completed the handover with Nairobi County and Tana River County. The medical equipment donation was initiated by the Embassy under the "China-Africa Civil Friendship Initiative" and the First Lady of Kenya advocated the "Beyond Zero" Foundation cooperation project. Through this project, the embassy donated medical equipment such as hospital beds, surgical beds, monitors, infant incubators, infusion pumps, and syringe pumps to 3 hospitals in Kenneri and Tanagawa counties for the improvement of government service capabilities and standards. The Ken government, the media, and the people are highly concerned and appreciated.

The "Beyond Zero" Foundation, which was initiated by Ken Margaret, the First Lady, is committed to providing timely and effective medical services to residents in poverty-stricken areas, especially women and children, and has a strong influence in Kenya.

Get the latest price? We'll respond as soon as possible(within 12 hours)