HOSPITAL EXPO 2019 in Indonesia!
HOSPITAL EXPO 2019 in Indonesia!

The 32nd INDONESIAN INT'L HOSPITAL EXPO is coming soon!
With a population of over 220 million inhabitants Indonesia belongs to one of the biggest markets for medical equipment. The import quote of 80% shows that Indonesia is still dependent on foreign equipment. This is the case as local made ones are still lacking both quantitative as well as qualitative aspects. Private run or organized hospitals and laboratories still make up the major consumers for medical equipment.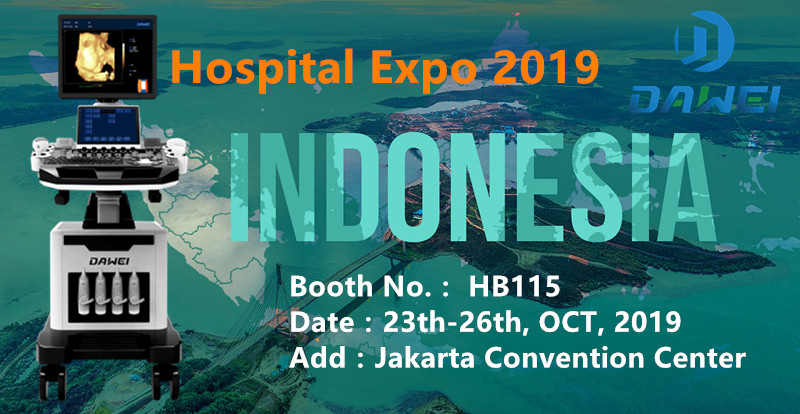 Dawei will attend the most anticipated HOSPITAL EXPO 2019 in Indonesia! Welcome to our booth "HB 115 " in Jakarta Convention Center.We're ready to meet you (with a coffee!)
Exhibition:HOSPITAL EXPO
Company name:Dawei Medical
Date:23th-26th, OCT, 2019
Booth No.: HB115
AddJakarta Convention Center, J,Jl. Jend. Gatot Subroto, South Jakarta 10270, PO BOX 4916 Jakarta 10049 Indonesia.
Get the latest price? We'll respond as soon as possible(within 12 hours)