China donates medical equipment to Sri Lanka's southern hospital
China donates medical equipment to Sri Lanka's southern hospital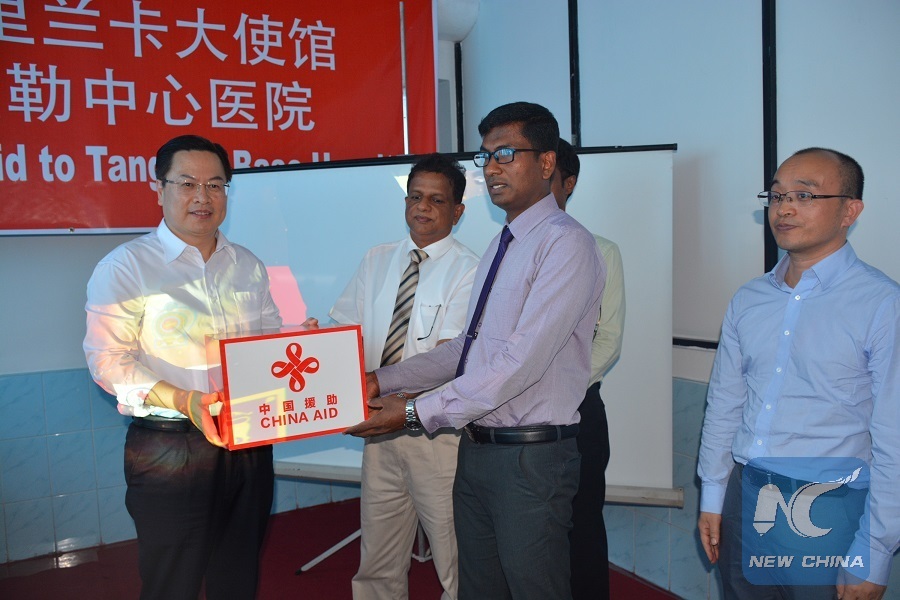 COLOMBO, July 7 -- The Chinese Embassy in Sri Lanka has donated medical and office equipment to the Tangalle Base Hospital in Hambantota, in southern Sri Lanka, the embassy said in a statement Saturday.
Chinese Ambassador Cheng Xueyuan attended the donation ceremony and inaugurated the newly-established cardiology unit of the hospital on Friday.
Speaking at the ceremony, Cheng praised the historical ties between China and Sri Lanka as well as the deeply-rooted friendship between the two peoples in various fields.
China will provide Sri Lanka with the necessary help and support that will benefit the people of Sri Lanka, he said.
G. Wijesooriya, provincial director of Health and Service in the Southern Province, said he was grateful for China's support towards the health care in Sri Lanka, and the generous assistance from the Chinese Embassy to the Tangalle Base Hospital which had solved the "immediate problems" for patients in the province.
Chaminda Jayasekara, medical superintendent of the Tangalle Base Hospital said the Chinese donation had greatly improved the medical conditions of the hospital, bringing welfare to residents in the Hambantota area and in the entire Southern Province.
Get the latest price? We'll respond as soon as possible(within 12 hours)